Featured Composer: Jillian Whitaker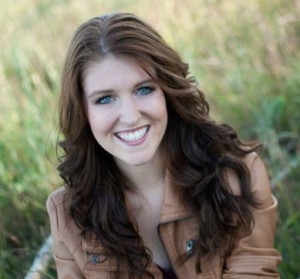 Jillian Whitaker (b. 1992) is a composer and saxophonist located in Los Angeles, CA.  She is a recent graduate of the University of Northern Iowa with a BM in Composition/Theory and is currently working alongside film composer Assaf Rinde.
Jillian has written for a wide variety of ensembles including chamber orchestra, wind band, string quartet, saxophone quartet, solo piano, solo saxophone, solo marimba, cello and effects pedal, and choir, among others.  Recent world premieres include her work for solo alto saxophone entitled "like quicksand" in Seattle, WA and the piece "Ewoé" for solo marimba in Hódmezővásárhely, Hungary.
As a film composer, Jillian has written original scores for a number of short films. Recent works include a Batman short  released on YouTube, multiple student films, and a book trailer (now available) and corresponding documentary to be released sometime in the summer of 2015. Jillian continues to actively write for student and independent film projects as well as assisting composer Assaf Rinde on his projects.
As a saxophonist, Jillian is a former member of the University of Northern Iowa's Wind Symphony as principal of the saxophone section.  She co-founded the quartet UNISAX in 2010 and performed with and wrote for the group through 2013.  Jillian taught private saxophone lessons to students ages 11-19 for seven years and was formerly lead alto with the CJC Jazz Band based in Des Moines, IA. She has also recorded soprano and alto saxophone on multiple film projects in Los Angeles.